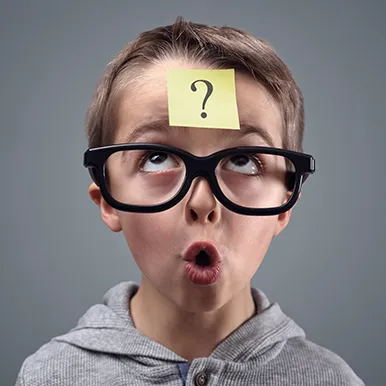 What is your late cancellation policy?
We ask that you notify us at least 24 hours in advance if you should need to cancel or reschedule your appointment. Patients that do not cancel within 24 hours will generally be charged a late cancellation fee.
What if I know I need to cancel my appointment after you have already closed for the evening or weekend?
Please call our office and leave a message on the answering machine. As long as a patient tried to contact us we will honor the 24-hour agreement.
Do I get a confirmation call for my appointments?
Yes! Confirmation calls are completed by staff each day prior to the appointment. Appointments scheduled after holidays or Mondays will receive a call the business day prior to the appointment.
What do I need to do for my first appointment?
New patients should arrive 30 minutes before your first appointment time so that all forms and questionnaires can be completed prior to the session. New medication patients must also bring medication bottles with them. We request that your insurance and license be available to make sure we have accurate information.
My child has an appointment, is it OK to drop them off and pick them up later?
Please make sure you check in advance with your therapist if this is OK with them, they may want to speak with you at some point during the child's appointment. All minors must be accompanied by their legal guardian at all times, no exceptions.
What if I'm having a crisis and the office is closed?
If there is an emergency please go to the nearest emergency room. If it is not an emergency but you would like to speak with someone please call the office and leave a message on the answering machine. You will then be contacted as soon as possible.
How long do sessions last?
Generally, therapist sessions last an hour long. With the psychiatrist, time varies depending on medication modification.
How much will this cost?
Our office accepts multiple insurances. However, each insurance policy is different and depends on different factors including deductibles, copays, and coinsurance. Some insurances also have limitations in regards to diagnosis and the number of visits that can be utilized each year. Our office does offer payment plans as well as a self-pay rate. Please contact our office for more information.
Does my insurance cover this?
It is ultimately the responsibility of the patient to know if their insurance is active and their specific benefits. However, after you make your initial call to our office, we will take down all of your insurance information and verify your benefits for you. This process may take a few days and sometimes can be inaccurate. It is suggested that you please call your insurance company and ask for your outpatient mental health benefits to be clear about what your responsibility is. If you have any questions in regards to this process our office will be happy to help.
Do you have somewhere that my child can wait while I'm in session with my therapist?
Children are welcome to wait in our waiting room, however, children under the age of 12 need to be accompanied by an adult.
What happens if I meet with my therapist and I feel they're not the right fit for me?
All therapists provide mental health services. But each brings different training, experience, insights, and character to the table. A good therapist is nonjudgmental, accepting, and patient and should make you feel comfortable and safe. Please ask the receptionist for recommendations if you do not feel like a therapist fits you well. They know who specializes in specific areas and would be happy to make a referral to another therapist or to a professional outside the clinic if necessary.
How long will I be in therapy?
There is a great deal of variety in the length of time therapy takes depending on the individual who comes to therapy. The treatment methods the therapist uses, the goals of the person seeking therapy, the symptoms he or she has, and the history of those symptoms will all determine the length of therapy. Sometimes a brief solution-focused therapy may be the right fit and can last six to eight sessions. Some people come to therapy to explore issues that seem to run a little deeper. They might engage in therapy for several months or even years. You are your therpist will create a treatment plan centered on you indivudally.